Zambia
Supporting conservation agriculture to improve soil organic carbon in the Silowana complex, Zambia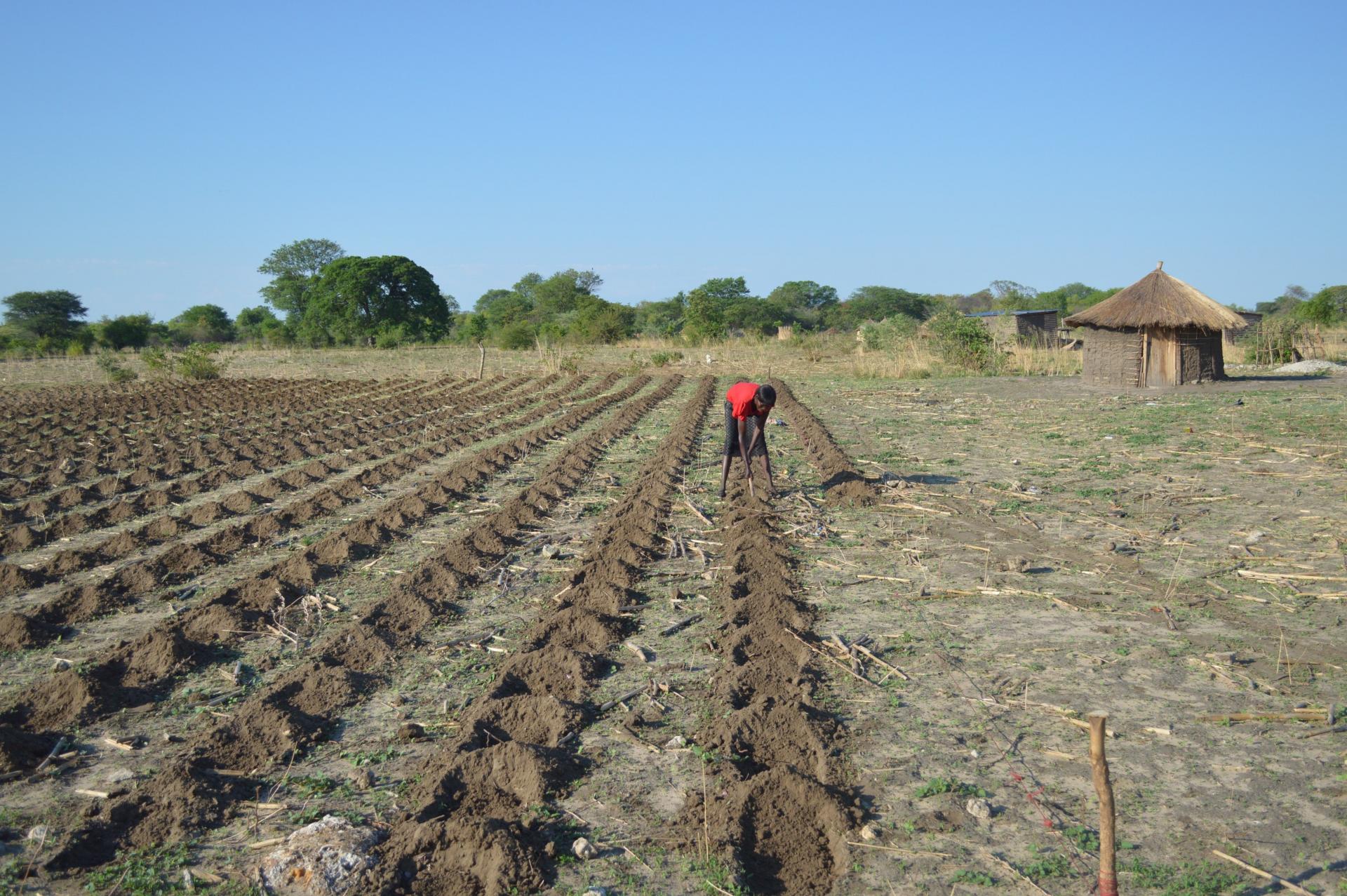 The Silowana Complex, the buffer zone of the Sioma Ngwezi National Park, is situated in the southwest corner of Zambia, bordering Angola and Namibia. These three countries together with Botswana and Zimbabwe form Kavango-Zambezi (KAZA), one of the world's biggest trans-boundary conservation areas. The Silowana Complex encompasses 4322 km2 and has a tropical savannah climate, the northern part of the park is a complex of open grassy plains. It plays an essential ecological role in wildlife movement along the Kwando and Zambezi rivers. The entire area is inhabited by local subsistence farming communities, some of whom are within the national park itself.
Rural communities practice shifting cultivation as a means to sustain their families. Due to the poor soil fertility, harvests and crop productivity are low, so farmers need to open new fields at least every 3-4 years to ensure production levels are maintained. This leads to a situation where farmers gradually encroach on the Miombo woodlands sometimes referred to as trees savannahs. Fields are often cleared by fire, which can get out of control further reducing habitats. The impacts of the changing climate lead to more frequent droughts combined with changes in rainfall patterns which exacerbates the challenges for both to the ecosystems and the livelihoods of the communities. 
Zambia has been undertaking efforts to address climate change guided by the 2017 National Policy on Climate Change (NPCC). The National Climate Change Response Strategy and policy aims to establish climate resilience and help fulfil development priorities as listed under Zambia's 2030 National Long-Term Vision. Together with partners, organisations are working to tackle some of the issues including improved soil productivity through climate adaptive conservation agriculture, that will not only improve the living conditions and livelihoods of the communities in the region, but simultaneously help to protect these surrounding vital ecosystems.
More information can be found here: