Nepal
Partnerships to protect threatened animal species in the lowland Terai of Nepal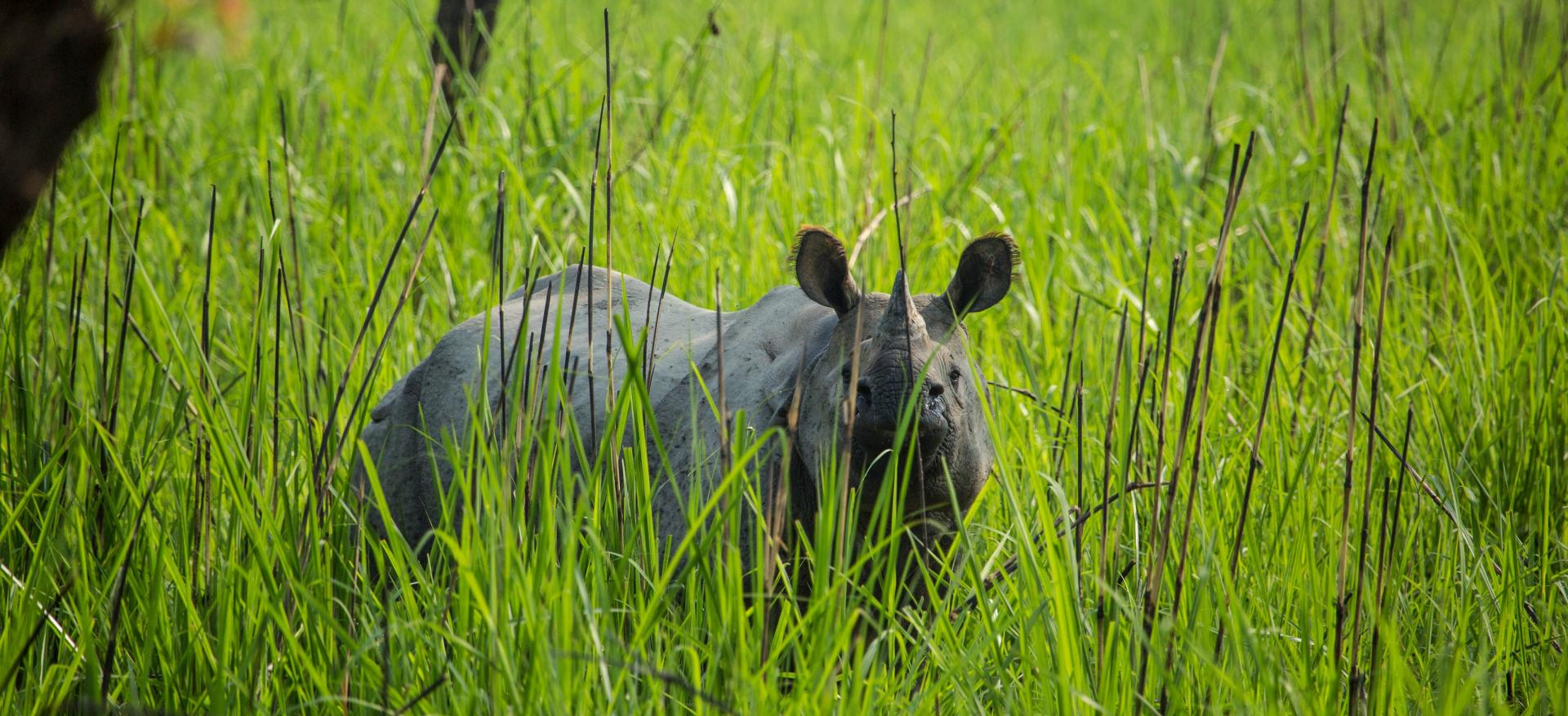 Sumanth Kuduvalli (Felis Creations)
Grasslands cover roughly 17,000 km2, about 11.5% of Nepal. They are found in four distinct regions with their own associated species: the Terai lowlands, the mid hills, the high mountains, and the Himalayas. The lowland Terai grasslands are one of the world's most productive ecosystems with over 50 recorded grass species. They are home to rare and endangered species including greater one-horned rhinoceros, Asian elephants, tigers, hog deer, swamp deer, wild water buffalo and the Bengal bustard. Formed by natural processes over the years like floods, fires and riverine erosion, only 4% of these unique grassland ecosystems are protected in Nepal. 
Human activities now contribute to sustained pressure on these grasslands leading to conversion, fragmentation and degradation of habitats and the ecosystem services they provide. This is particularly acute in relation to large scale infrastructure development and overgrazing from livestock production. Climate change is exacerbating these challenges with more frequent droughts and wildfires. In addition to these shifts the habitats become more vulnerable to the spread of invasive woody perennial plant species that are not palatable to the native wildlife.
WWF Nepal is working with the government to develop a framework and standards for habitat management in the lowland Terai which will guide the future of grassland management in Nepal. The Government of Nepal is working on mapping ecosystem types including the grassland ecosystem. Partnership with local communities to deliver this habitat management is essential. The collaboration focuses on managing critical grasslands for wildlife conservation, it focuses on the removal of young trees and other invasive woody species with the aim to prevent them spreading into grasslands. Community forest groups practice controlled burning of grassland patches to increase the amount of young, succulent vegetation most favoured by ungulates. Additionally, regulation of annual grass cutting - khar khadai in local dialect - within national protected areas provides thatch for the local communities and benefits herbivores by retaining short grasslands.